Feeling Christmassy? We all are!! Immerse yourself in jingling some bells and sparkling all the way because there really is something for everyone at these Christmas events!
Let's create great memories together and experience unforgettable days! Book your table and enjoy our;
Special Festive Set Menu £30.90 pp
Minimum of 2 people require.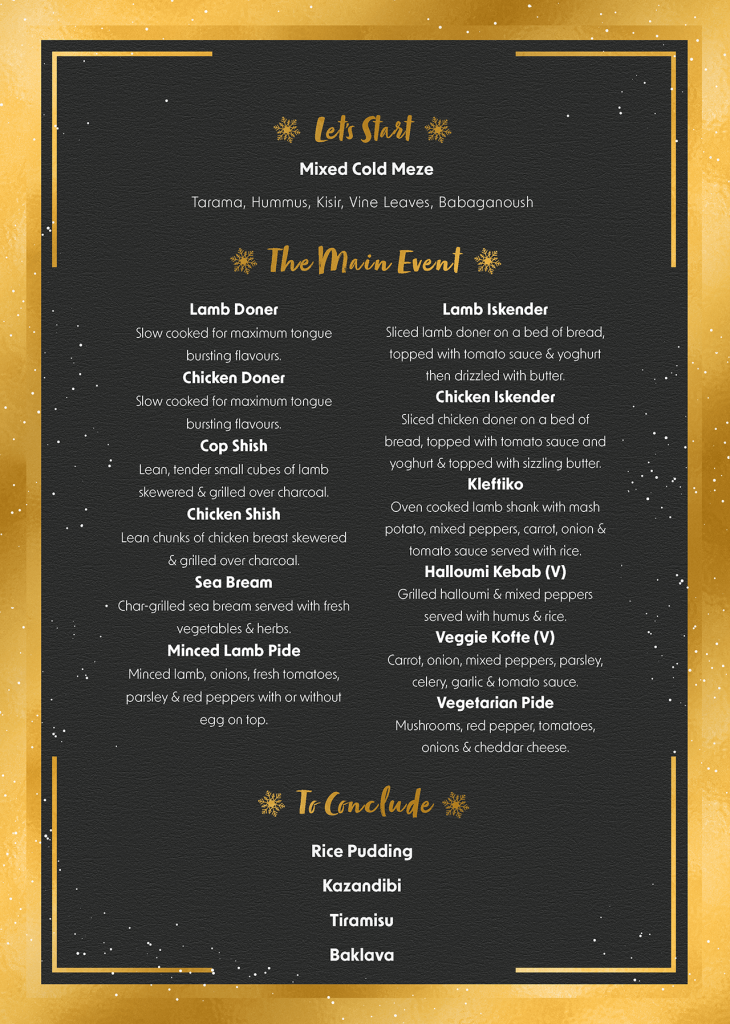 View/Cancel a Reservation

You can also call us for your queries or just pop in.
V: Vegetarian GF: Gluten-free GF*: Gluten-free optional
Food allergies and intolerance:
Before ordering your food and drinks , please speak to a member of staff if you have allergies or want to know more
about the ingredients. The majority of our dishes contain bones and the bread has contact with cooked meat.
Children should be supervised when eating . We can not guarantee that all of our dishes are 100% free from nuts or
their derivatives. Some items may contain gluten. All menu items are subject to availability.
Please note all our ice creams and desserts contain or
may contain traces of the following allergens:
Nuts, Peanuts, Milk, Egg, Soya, Gluten, Sulphur Dioxide
10% service charge will be added to your bill. It could be removed upon request except for groups over 10.